I
've FINALLY bought some (faux) leather...these shorts!
I was searching for a skirt but I couldn't find the "one".
I totally adore the leopard + leather trend, I mean...who doesn't? :)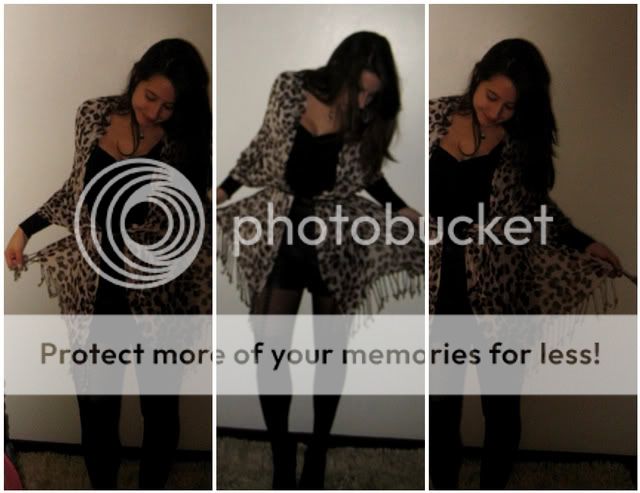 leopard scarf , tighs and wedges from
Blanco
; faux leather shorts from
Stradivarius
These wedges but unfortunatelly the material is not the best...so they won't "live" too long.
And I adore this kind of tights :) I've seached for so long for ones like these but I could never find on stores...Finally I got them, for 2.99€ :)
I've been very busy! I haven't bought Christmas presents yet and I usually do it in advance...
I have so much to do..but I can't never do it all, it's frustrating...
But that's just the way life is, right?
Here's a song (that I've recently found) in which I'm addicted:



Twin Shadows - "Castles in the snow"